Digital service tool
Memocheck CYP02D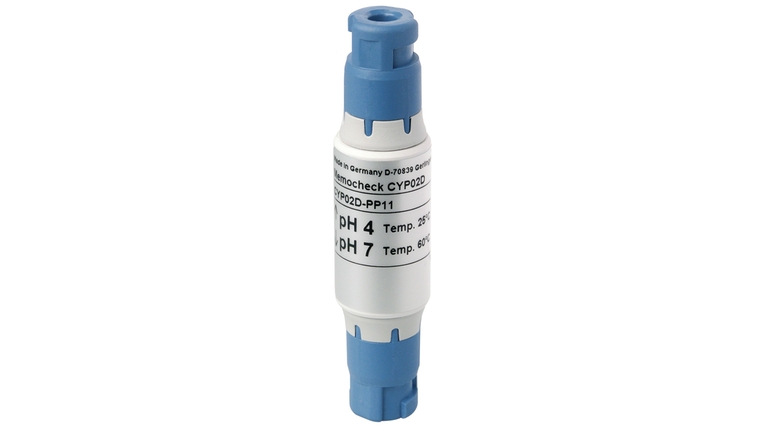 Value simulator with Memosens for all industries
Memocheck CYP02D is the service tool for fast and easy on-site checks of your measuring systems. The double plug-in head simulates two pre-defined sensor statuses. Memocheck is connected instead of the sensor and checks the complete measuring chain from cable coupling to the process control system. You can be sure that the measured values are transmitted error free.
Quick selection
Choose from our suggested options
Individual configuration
Continue your selection from all possible options
Benefits

Fast and easy on-site checks: Twin plug-in head simulates two different sensor statuses to verify correct installation or commissioning of the measuring point.

Safety for your measuring chain: Checks signal transmission from cable coupling to the process...
Field of application

Memocheck simulates measured values for pH and a second parameter such as pH, ORP, dissolved oxygen, conductivity or chlorine. It allows easy and reliable checks of Memosens measuring systems during:

Installation

Commissioning

Troubleshooting

Memocheck...
Documents / Manuals / Software
28.02.2020

Xperience the FUTURE - Process Measurement TODAY 2020

09.03.2020 - 08.03.2021

In-house Training Measurement Technology

22.06.2020 - 26.06.2020

With the help of actual hands-on tasks you will learn how PROFIBUS fieldbus technology works in detail. At the end of the course you will be able to design and commission a PROFIBUS fieldbus network.