Selecting and sizing instruments just got easier
Applicator simplifies your planning processes
There are many challenges in instrumentation engineering in a plant. Planners have to combine know how in application and instrumentation to arrive at safe decisions. Calculations are complex and the variety of products is difficult to master. Since release of the improved Applicator 11.00, complex engineering is much more simple and even more intuitive.

Want to know more about our new Applicator?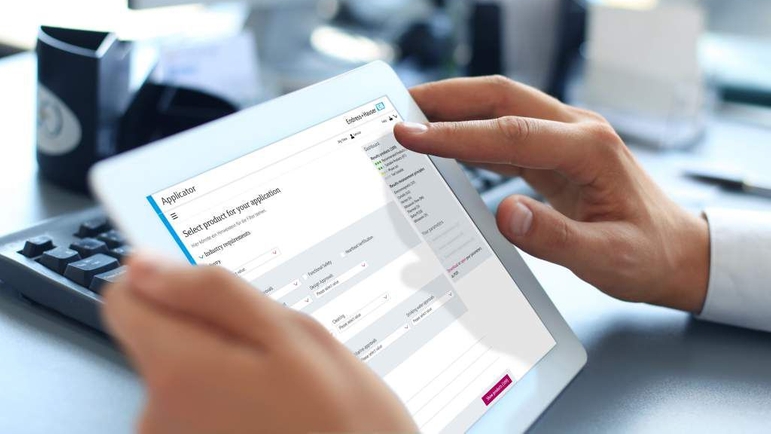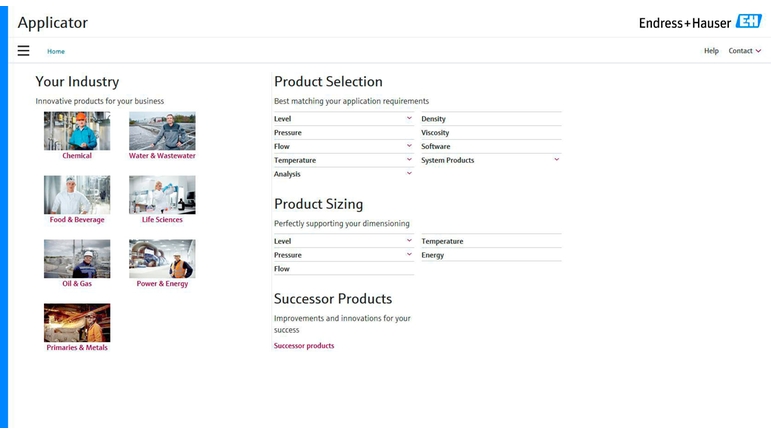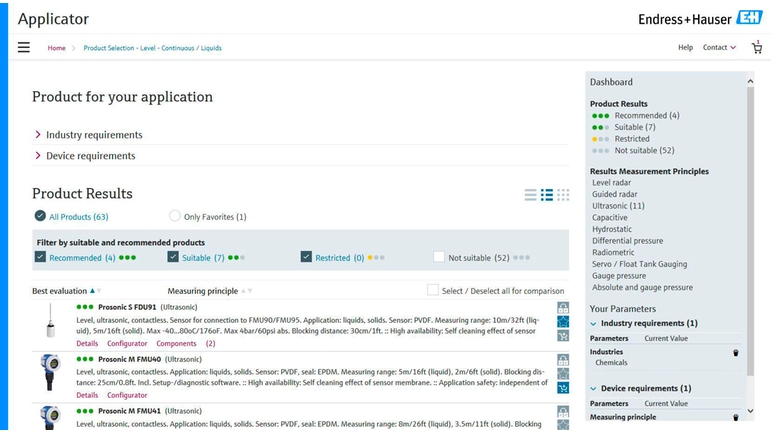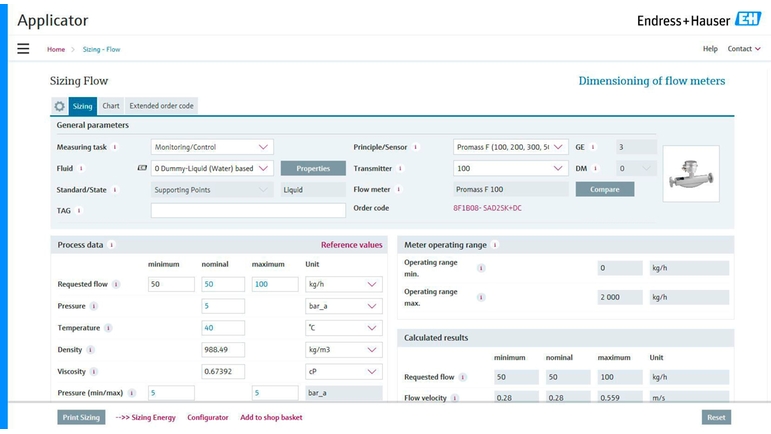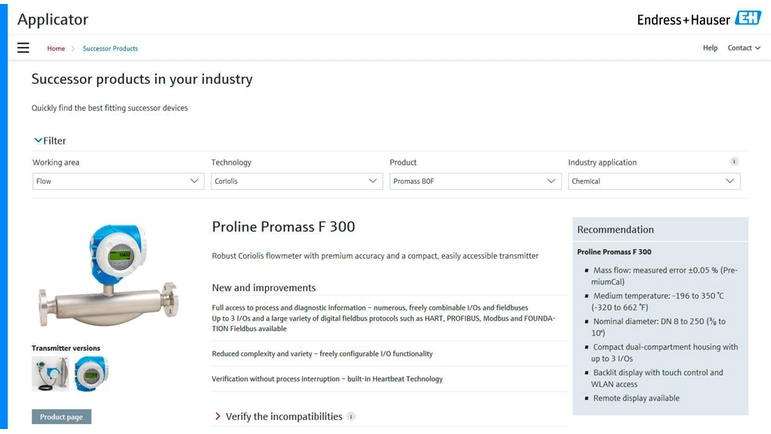 Related offering
Field Network Engineering

Building a new plant? Extending or modernizing an existing one? This is the time to reap the benefits of digital communication and intelligent devices as well as to find a partner to reduce any risk.
Simple products

Easy to select, install and operate
Technical excellence
Simplicity
Standard products

Reliable, robust and low-maintenance
Technical excellence
Simplicity
High-end products

Highly functional and convenient
Technical excellence
Simplicity
Specialized products

Designed for demanding applications
Technical excellence
Simplicity
FLEX selections
Technical excellence
Simplicity

Fundamental selection

Meet your basic measurement needs

Technical excellence

Simplicity

Lean selection

Handle your core processes easily

Technical excellence

Simplicity

Extended selection

Optimize your processes with innovative technologies

Technical excellence

Simplicity

Xpert selection

Master your most challenging applications

Technical excellence

Simplicity
Success stories

Thermowell calculation in Applicator

Calculate the stress resistance of selected thermometer devices under given process condition using the online and offline available Thermowell sizing module of Applicator.

Liquipoint FTW23

Liquipoint FTW23 - เครื่องมือวัดระดับของเหลวที่มีน้ำเป็นส่วนผสมหลักในอุตสาหกรรมอาหาร และ เครื่องดื่ม พร้อมคุณสมบัติตรงตามมาตรฐานด้านสุขอนามัยสากลระดับสูง ทั้ง CIP และ SIP