Improve your soft drink production
Monitor critical parameters in your production to ensure continuously high product quality
Ensuring consistent product quality is a top priority for the beverage industry. In this context, product safety, exact dosing of the raw materials, monitoring of all critical process parameters, complete data recording, but also cost awareness are important factors. Innovative process instrumentation helps to meet this challenge, from delivery and dosing of the raw materials to blending and filling.
Our Offering
We guarantee that we will support you in improving your processes with competence, support and service - worldwide. Especially in the beverage production sector, our industry and application experts understand the high demands on product quality and safety. Endress+Hauser's process instrumentation helps you to increase, maintain and ensure product quality in the long term. Our offer stands for:
Ensuring continuous product quality

Intelligent data management for constant reproducibility

Saving in raw materials

Cost-conscious energy use

Legal compliance
Application and process knowledge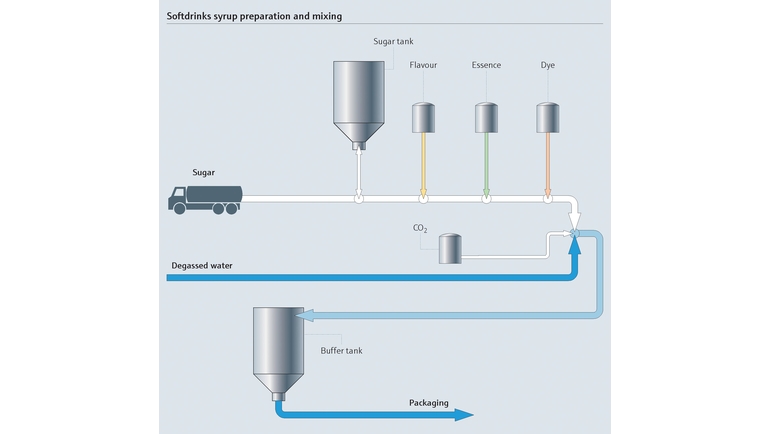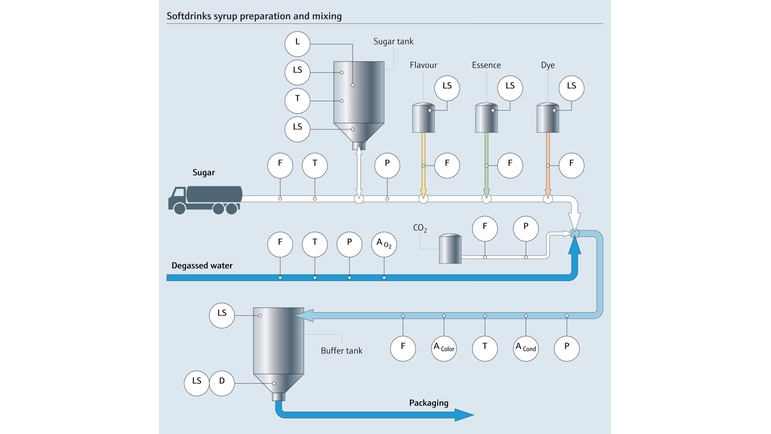 Benefits
We put great emphasis on offering you the best possible solutions while guaranteeing consistent product quality and high process and product safety. Our experienced team of industry experts will help you select and design the right measuring instruments for your critical process parameters. We focus on sustainable customer relationships and want to be there for you in the long term.
100%

Product safety thanks to inline quality measurement

30%

Savings on consumables thanks to optical measurement technologies for phase separation

>250

Endress+Hauser calibration experts world-wide in more than 60 countries
Availability

Instrument standardization in projects

Reduction of cost for commissioning and warehousing with instrument standardization

Read the full story

Efficiency

Optimize Clean-In-Place (CIP) processes in the food industry

Optimize Clean-In-Place (CIP) processes in the food industry with innovative flow, level, pressure, temperature and analytical sensor technology.

Read the full story

Efficiency

Wastewater treatment in the food industry

The food and beverage industry primarily uses water as a raw material for cleaning and in production. Potential for optimization lies in the prevention, monitoring and treatment of wastewater.

Read the full story