Proline Promass 83F
Coriolis flowmeter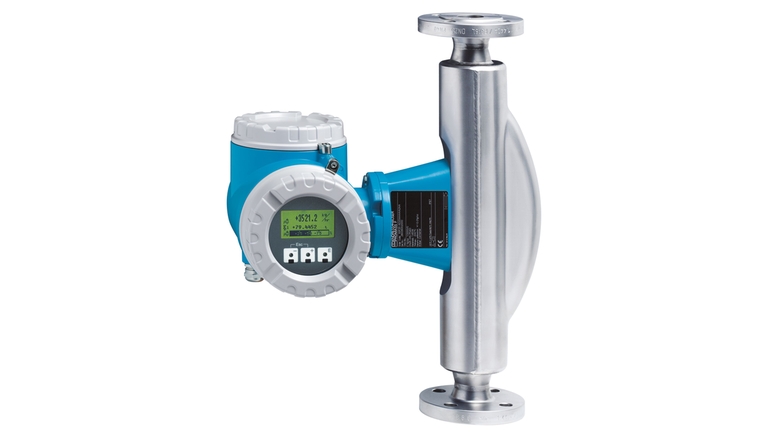 Flowmeter with premium accuracy, robustness and extended transmitter functionality
Promass F has a long standing reputation as a highly accurate device under varying process conditions. It is suited for a broadest range of applications. Combined with the Promass 83 transmitter with touch control, four line display and extended functionality like software options for filling and dosing, concentration measurement or advanced diagnostics, Promass 83F offers premium accuracy in measurement of liquids and gases.
Benefits

Highest process safety – immune to fluctuating and harsh environments

Fewer process measuring points – multivariable measurement (flow, density, temperature)

Space-saving installation – no in/outlet run needs

Quality – software for filling & dosing,...
Field of application

Measuring principle operates independently of physical fluid properties such as viscosity or density

Highest measurement performance for liquids and gases under varying, demanding process conditions.

Device properties

Mass flow: measured error ±0,05...
Documents / Manuals / Software
05.03.2019 - 05.03.2020

In-house Training Measurement Technology

22.06.2020 - 26.06.2020

With the help of actual hands-on tasks you will learn how PROFIBUS fieldbus technology works in detail. At the end of the course you will be able to design and commission a PROFIBUS fieldbus network.