Omnigrad T TST410
Modular RTD thermometer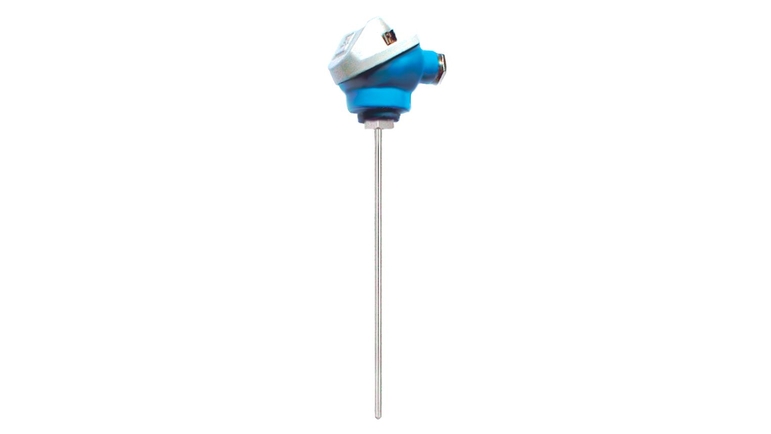 Comprehensive and common temperature measurement technology for almost all branches of industry
The thermometer is mainly used in the chemical industry but also finds its use in other branches. Typical applications are pressure-less systems such as air ducts, flues and pipelines. For protection against high industrial demands the use of a special protective sleeve is recommended. A variety of dimensions offers flexible application possibilities.
Quick selection
Choose from our suggested options
Individual configuration
Continue your selection from all possible options
Benefits

High degree of flexibility thanks to modular design with standard terminal heads as per DIN EN 50446 and customer-specific immersion lengths

High degree of insert compatibility and design as per DIN 43772

High accuracy and exceptional long-term stability
Field of application

Typical applications for the TST410 sensor are pressure-less systems such as air ducts, flues and pipelines.
Special care should be given to the maximum allowed temperature surrounding the terminal head, which must be lower than 80 °C.
Documents / Manuals / Software
Accessories / Spare parts
The unit is not repairable

Gasket spares TA50-QB/FB D=3mm, AISI 316

set includes 10 gaskets

Gasket spares TA50-QP/FP D=3mm, PTFE

set includes 10 gaskets

Compression Fitting TA50

Screw in.
28.02.2020

Xperience the FUTURE - Process Measurement TODAY 2020

22.06.2020 - 26.06.2020

With the help of actual hands-on tasks you will learn how PROFIBUS fieldbus technology works in detail. At the end of the course you will be able to design and commission a PROFIBUS fieldbus network.